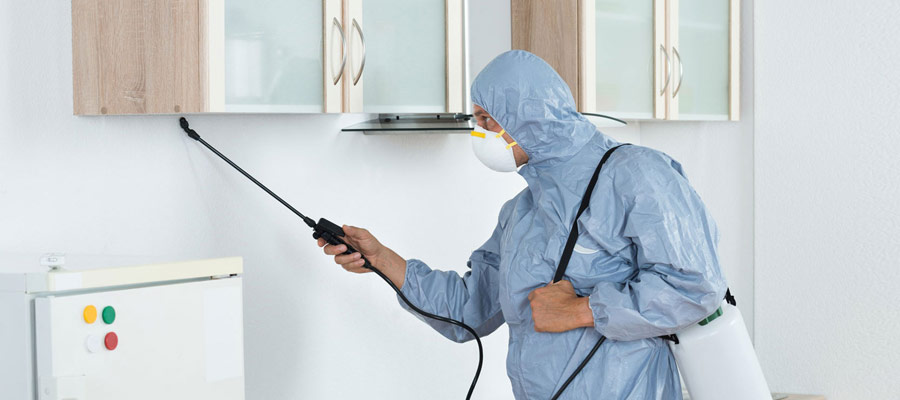 One of the main reasons why most insect infestations start is the abundance of stuff for them to feed on, a lack of cleanliness, or both. For these reasons, it is absolutely essential that, apart from cleaning your house regularly and keeping it crumb-free, you make sure to sanitize your house on a periodic basis. Experts at AusWide are trained in perfectly sanitizing your house or place of business so there's nothing left to attract pests and the place is free of germs and odor-causing bacteria. Moreover, sanitizing helps prevent the growth of mold and mildew as well.
The products used in our sanitization services ensure that 99.99% of pathogens are killed as soon as they are applied while offering a defense against these pathogens from returning for an additional month afterwards. We are trained in cleaning all sorts of surfaces so rest assured that we can deal with whatever material you have on your floors such as carpets, tiles, floorboards, you name it! Our sanitization services ensure that disease causing pathogens such as E.Coli, Salmonella, Legionella etc. are completely wiped out. Prevention is better than cure; if these are left unchecked, they can cause all sorts of sicknesses.
Lastly, AusWide has a strong commitment to using Human and Eco-friendly practices in all departments. This applies to our sanitization services as well. We ensure that all of the chemicals we use are sustainable and long lasting but above all, that they are friendly to humans, pets and plants. None of the chemicals we use contain any substances that are harmful for human health and most of them break down to form harmless organic compounds.